5 Tips to Get Pre-Approved for a VA Loan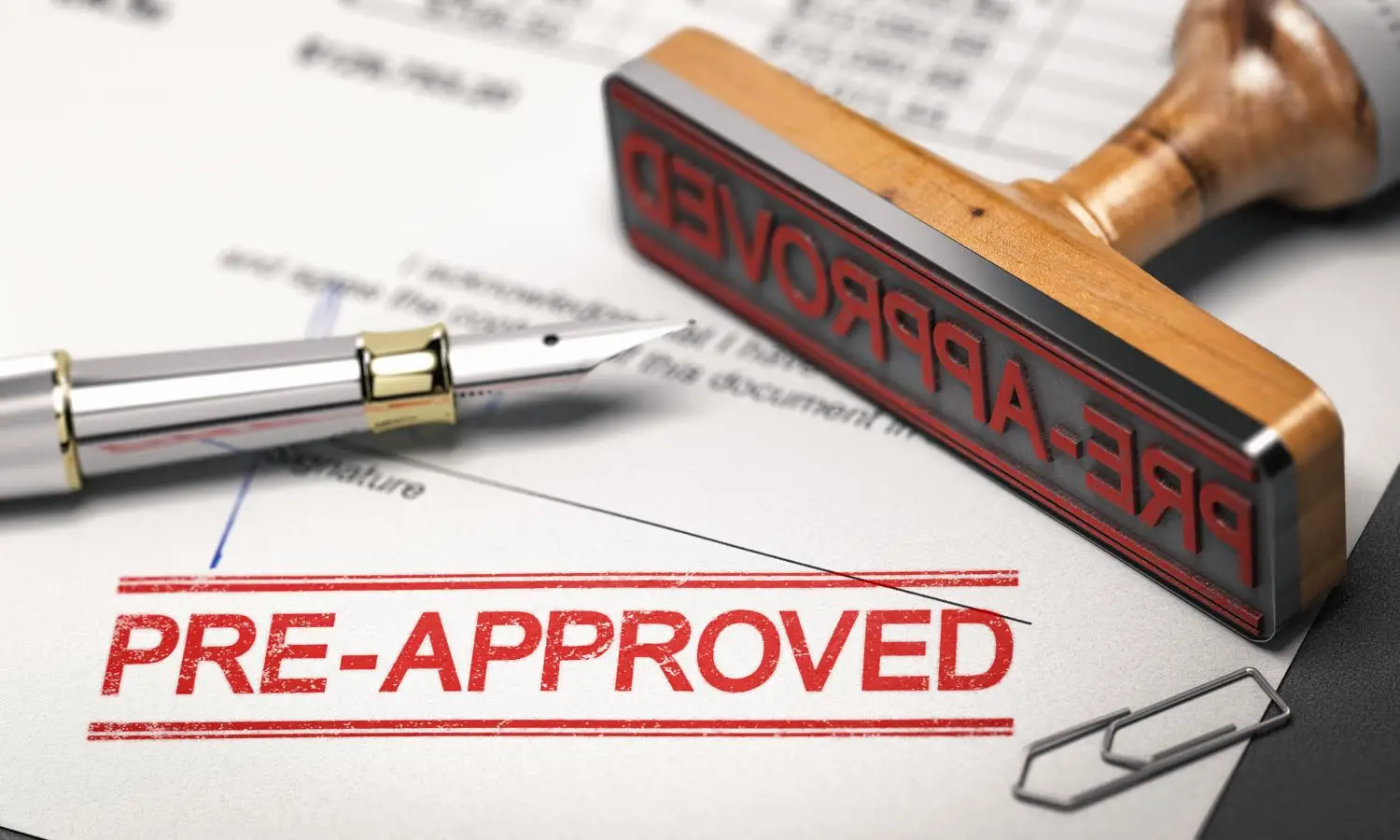 9 MIN READ
Published September 26, 2023 | Updated October 26, 2023
Expert Verified
A VA loan is backed by the U.S. Department of Veterans Affairs, which is a government agency. It comes with many benefits, such as no down payment or mortgage insurance, but you'll have to pay a funding fee instead. Understanding how this loan is different from a conventional loan and your VA loan eligibility is a good starting point.
A VA loan pre-approval can give you a clear idea of how much you can borrow to purchase a home. It's the initial assessment that a lender makes to check if the borrower meets their qualification criteria. Once you find the right home, the lender will still need to formally approve your loan, even if you have pre-approval.
What Is VA Loan Pre-Approval?
Pre-approval for a VA loan involves lenders taking a closer look at your debt, income, and other parameters that will determine your ability to make the monthly mortgage payments. They will ask for relevant documents to verify your income, assets, and identity. They will also run a hard credit check to understand your debt load and determine your creditworthiness for the loan program.
VA Loan Pre-Approval vs. Pre-Qualification
What does VA loan pre-approval mean, and how is it different from pre-qualification? When lenders do a pre-qualification, they ask for estimates of assets, income, and debt to check if you qualify for a VA home loan. They determine your debt-to-income ratio to estimate the maximum amount you are prequalified for. The key difference here is that this is just an estimate because your assets and income are not yet verified.
VA loan pre-approval is a stronger indicator of your financial situation because lenders take a closer look at your income, assets, and debts. They'll ask for your formal documents at this stage to give you a clear idea of how much home loan you can borrow and the terms for borrowing.
Why Pre-Approval Is So Important
If you're thinking about purchasing a home, getting a pre-approval for a VA loan is important for many reasons, as listed here:
When you know the loan limits you're pre-approved for, searching for a new home becomes easier.
You may be able to stand out from other competitive buyers when you have a mortgage pre-approval for a government-backed loan like a VA loan.
The closing process will be streamlined and smooth once you're pre-approved.
You'll know the terms of the loan in advance, so you'll know what you're getting into when you start the house-hunting process.
5 Tips for Getting Approved for a VA Loan
When getting pre-approval for a VA home loan, it's important to look for the right VA-approved lender and ensure you have all the documents required to ensure you'll get a favorable response. Here are five tips to improve your chances of getting approval for a VA loan.
1. Improve Your Credit Score
Your credit score is an important financial indicator. When it comes to VA loans, minimum credit score requirements vary by lender. Most lenders prefer borrowers with a minimum credit score of 620. Get a free copy of your credit report from the three credit bureaus and check your credit score before you apply for pre-approval.
If your credit score is lower than what the lenders are looking for, it's best to work on improving your credit score first. Pay your bills on time, reduce your debt load, and dispute any errors on your credit report. If your credit score is low due to a lot of debt, look into veteran debt relief programs.
2. Reduce Your Debt-to-Income Ratio
Debt-to-income ratio (DTI) compares your gross monthly income against debt payments. The Department of Veterans Affairs doesn't have an income threshold for potential loan borrowers. Instead, lenders and the VA evaluate if you can afford to purchase a home by looking at your DTI ratio. If your DTI ratio is too high, you may not be able to qualify for the loan.
If you have a high DTI ratio due to a lot of VA debt or unsecured debt, start paying it off as soon as possible to lower your numbers. As your monthly obligations are reduced, your DTI ratio will be lowered, making it easier for you to qualify. It may also increase the price range you can qualify for.
3. Check Your Eligibility
Before you apply for a loan, you'll need to get a Certificate of Eligibility (COE). This certificate demonstrates that you meet the service requirements to be eligible for the VA loan. Some of the requirements for getting a COE include:
Served 90 days in wartime
Served 181 days in peacetime
Served 90 days under Title 32 duty, of which at least 30 days are continuous, or served six years in the Reserves or National Guard
Survived a spouse who lost their life due to a service-related disability or was killed in the line of duty
Some of these service requirements are waived if you have a service-related disability and were discharged. You'll need a military discharge document if you're a veteran and a Leave and Earnings Statement if you are currently serving to get the COE.
4. Gather the Required Documents
Documents needed for a VA loan pre-approval usually include:
Current driver's license
Social Security Card
Bank Statements
Proof of employment
W-2s
Certificate of Eligibility
Discharge Document
Statement of Service
Tax Returns
Having all these documents handy will ensure you'll be able to speed up the approval process.
5. Apply for VA Loan Pre-Approval
Once you have all your documents and are in a good financial position, it's time to apply for VA loan pre-approval. You can apply for the pre-approval in person or online. If you're sending an online VA loan pre-approval application, the lender will evaluate it, and a representative will reach out to you to ask for additional documents needed. They'll review your finances and eligibility to determine how much you can qualify for.
How Does the Pre-Approval Process Work?
Pre-approval adds weight to an offer you place on a home. In a competitive real estate environment, sellers may only consider offers that include a copy of the pre-approval letter. Let's take a detailed look at how the VA home loan pre-approval process works.
Once you submit your application, the lenders will take a detailed look at your information and the documents you submit. You'll typically need to submit financial documents like bank statements and pay stubs so lenders can verify your financial information. They'll look at things like your income, your debt-to-income ratio, your credit score, and employment stability. They'll use this information to create a realistic picture of your purchasing power so they can determine how much you can borrow.
A pre-approval is not a guarantee of mortgage. To receive formal approval, you'll have to go through the underwriting process. This includes presenting a specific home you like for appraisal. This is an important step, and like many other government-backed loan options, VA loans are available for primary residences where you plan to live full-time. You can use your VA loan benefits to purchase a qualifying single-family house, mobile, or modular home.
The appraisal process includes taking a look at the property to ensure it meets the Minimum Property Requirements (MPRs), which are a high-level overview of the property. You don't need a home inspection for a VA loan, but it's a sound investment because it can uncover some issues and repairs that you can ask sellers to fix before you purchase the property.
Once the loan officer reviews your application, they'll provide you with a final decision. If your application is approved, you'll receive a letter of loan pre-approval, which is valid for up to 90 days before you have to update the document and get your credit reports pulled again. A hard credit pull can lower your credit score slightly, but it's necessary to get a pre-approval.
These pre-approval letters usually include a list of conditions that are not to be mistaken for guaranteed financing. Still, they show sellers and real estate agents that you have validated purchasing power. You can expect the pre-approval process to take up to a week, but it can be faster than that in most cases.
"If your initial VA loan pre-approval was denied, and you're sure you currently meet all the qualifications for getting pre-approved via this program, it's possible that there might be an error on your application or something was entered wrong by someone, somewhere in the process," explains Brad Reichert, Founder and Managing Director of Reichert Asset Management LLC.
Reichert offers hope for those not initially approved. "It could also be because of a previous credit issue that was missed or because your pre-approval was downgraded to a manual underwriting decision. This could happen because of the need to clarify or confirm a particular fact or data point. The next step is to identify the issue and address or correct it, so you can re-apply for pre-approval and go shopping for your new home." Reichert shares.
The Bottom Line on VA Loan Pre-Approval
VA home loans are often a great path to homeownership for eligible active duty service members, surviving spouses, and veterans. VA loans are assumable, require no down payment, and offer competitive interest rates. But first, it's essential to understand the eligibility requirements, loan process, and loan closing costs and get an initial approval on the loan. Being prepared will give you a better chance to secure a home that you like and will make the entire home-buying process as stress-free as possible.